Please complete the short form below to get started scheduling your install.
We Hate Spam and your privacy is important to us. Your information will only be used to schedule an appointment to get you started advertising. You will not be contacted for any other services or promotions. Your personal information will not be sold to any third party or used for any other purposes.
Check Out One Of Our Drivers Who Have Recently Been Paid!
Here is what she has to say about us... 
" So back a couple months ago I signed up to put a sign on the back of my truck saying "We Buy Houses..."  I was told that if someone contacted the company with my extension to sell their house  and they closed, I would receive $300 per closing!  Well today I received my 1st $300 check!!  This is a passive way to get some extra cash.  I do nothing but drive my truck.  This company is for REAL!  They even blessed me with a sign on bonus because I was their first vehicle advertising agent.  So Blessed!  Thank you LanBo Home Solutions Inc.  You are truly a blessing to me and it has been a blessing to work with you."
Step 1
Sign up to join our driving for dollars team and schedule your install.
Step 2
We meet at your convenience to install your sticker. The whole thing takes only 10 minutes.
Step 3
You drive your car around town as usual, and we track all calls from your car with unique extensions.
This is a screen shot from our actual system that we use to track all of the calls that will come in from your vehicle.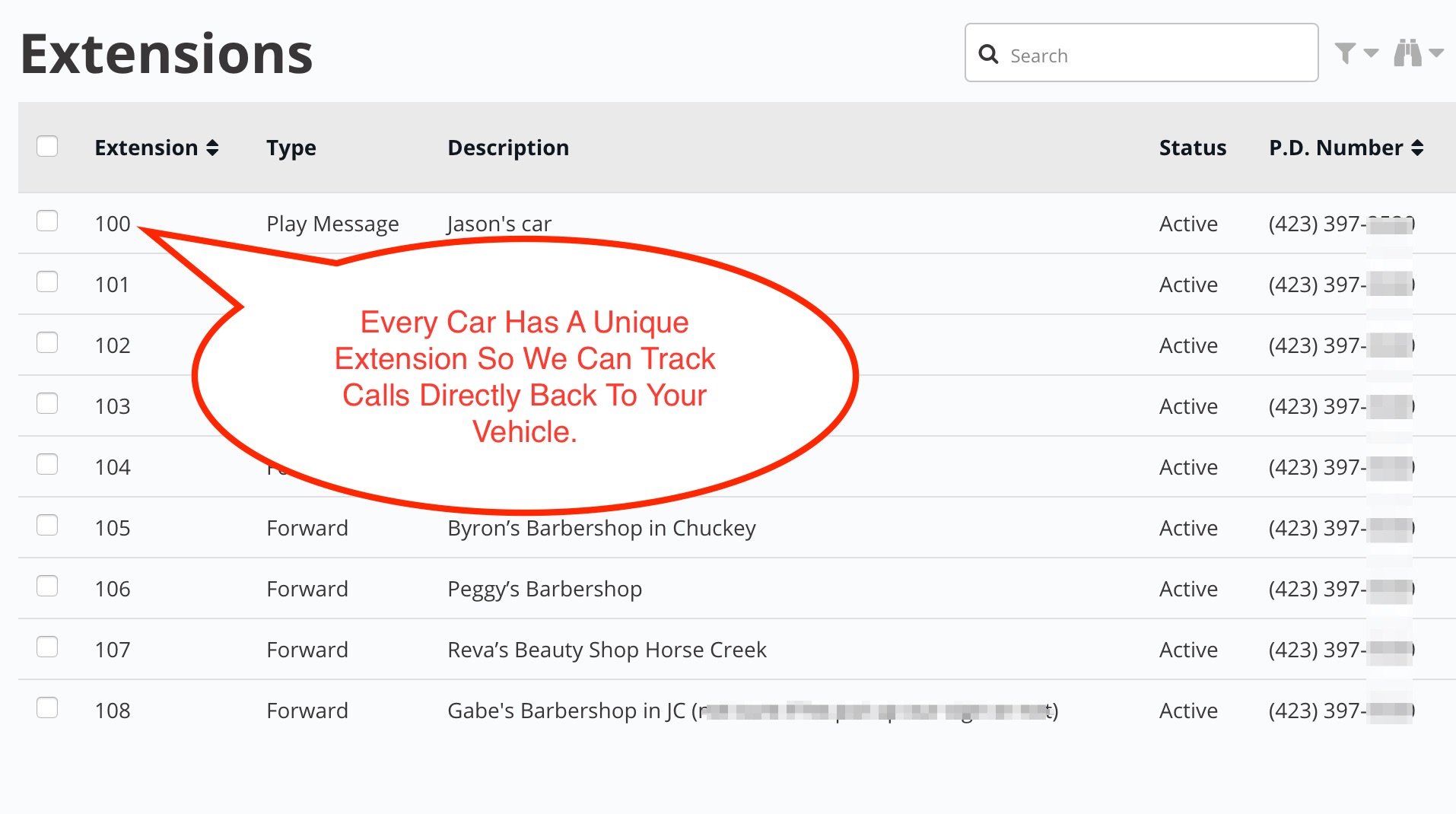 Ready To Join Our Driving For Dollars Team?